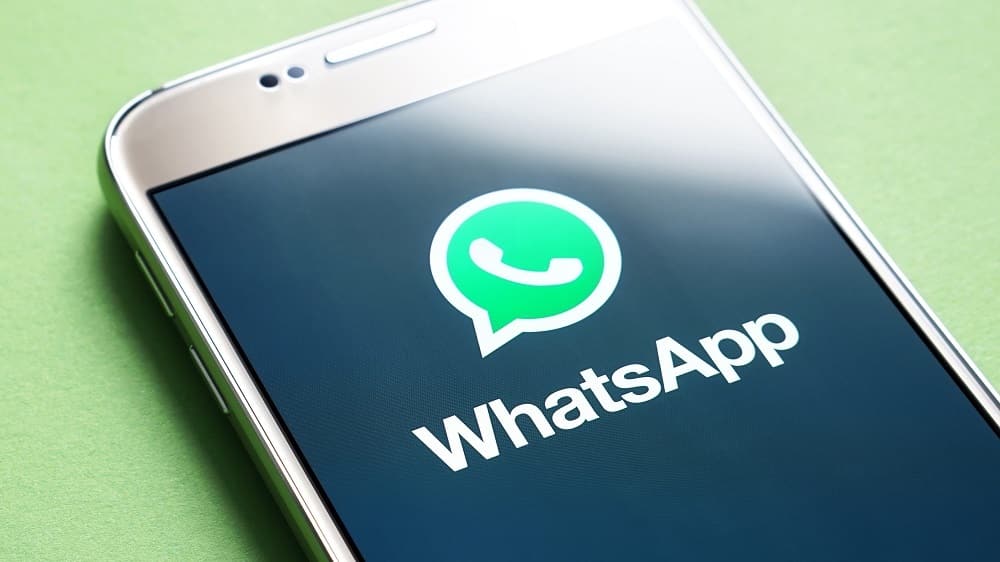 WhatsApp is one of the fastest growing messaging services. It keeps adding new features that make online messaging easier and more engaging. This application is not only used by young people.

Elder ones also use it to connect with their relatives and old friends. When you are creating a WhatsApp account, you have to confirm your registered account by entering code that is sent to your phone number. Through this article, though, you will learn how to use WhatsApp without phone number.
Phone number contains individual's personal information. You are required to register your identity card number if you want to obtain a phone number. In some countries, you cannot change your phone number easily. Because of that, many people are reluctant about using their personal phone number for WhatsApp.
This is especially true for those who interact with many people on daily basis. You do not want unknown person to know your contact number since they may utilize it against you. This may lead you to become a victim of annoying spam messages or even fraud.
---
Some Options on How to Use WhatsApp without Phone Number
As explained in the previous part, you are required to link WhatsApp application to your phone number. It is a crucial detail since the registration step. How if you do not wish to link your phone number to this application due to aforementioned reason or other reasons?
Does this mean you cannot have a WhatsApp account at all? There several ways to get around that situation. Below are some innovative methods on how to use WhatsApp without phone number.
---
1. Utilizing Your Landline
If you do not want to use your personal phone number to get a WhatsApp account, you can use your landline instead. This method is more suitable if you are utilizing the messaging service for business purpose. Your account will be connected to business' landline number instead of the personal contact number.
Here are the steps you should follow if you want to do that
Step 1: Access WhatsApp application on the smartphone, tablet, or personal computer.
Step 2: When you are asked to fill in your phone number, select your region and then type in your landline number.
Step 3: WhatsApp is going to send you a verification text message. Wait for about five minutes until it fails to reach you via text message.
Step 4: There will be a dialogue box appear with a button read "Call Me". Click on that button.
Step 5: You will receive an automated call from the service which recites your 6-digit verification code. Make sure that you memorize the code correctly.
Step 6: Type down the verification code onto the available bar.
Step 7: Follow the rest of instructions to complete your registration. Your WhatsApp account can finally be utilized.
However, not everyone find success when following it. Some users reported that their WhatsApp application does not work as it should be when they are utilizing this method. Nonetheless, this is an easy method to try out.
---
2. Utilizing Free Texting Application
Utilizing texting and calling applications is also a popular way among WhatsApp users. Many of these applications come for free. You will receive a random and distinctive phone number when utilizing such apps. That phone number can be used to register an account at WhatsApp and verify that account.
If you are utilizing this kind of application? Pay attention to the following steps
Step 1: Download the texting app to your phone. Make sure that you are using app that is rated high and receives good reviews in the online store because it indicates that the app works well.
Step 2: Install the app in your phone.
Step 3: Access the texting app and set up an account to receive your unique phone number. Take note on that number because you will use it to verify your WhatsApp account.
Step 4: Access your WhatsApp application in the smartphone or personal computer.
Step 5: Select your country of origin and then type down the number from your texting app to the available bar.
Step 6: You need to wait for five minutes until WhatsApp reports failure in sending you verification code through SMS.
Step 7: There will be a dialogue box with button named "Call Me". Click on that button.
Step 8: Go to your texting application immediately because WhatsApp is going to send you an automated voice call to inform your 6-digit verification code. Jot down that code in your memory or a piece of paper.
Step 9: Go back to your WhatsApp application then type down the verification code you just received to available space.
Step 10: Follow the remaining set up steps until you have fully established an account.
This method is very easy to follow. Nonetheless, there are some people out there who fail using WhatsApp following this method. If that happens, you should check on your texting app. Some texting app will not work well for this method. You can download another app with higher success rate. One of the most commonly used apps is TextNow.
---
3. Utilizing SMS Spoofing Application
You can use SMS spoofing application to do that. You can send and get text message from any number when using this application. That way you can create your own verification message.
Here are the steps to do that
Step 1: You need to make sure that your phone is free from your old WhatsApp application by uninstalling it because that contained your personal information.
Step 2: Download the newest version of WhatsApp application from online store.
Step 3: Install the downloaded app. If the installation process starts and stops, you should repeat until it proceeds smoothly to avoid file corruption.
Step 4: Switch your phone setting into "Flight" mode after you receive inquiry to verify your WhatsApp account.
Step 5: Return to your app then type in your phone number while your phone remains in "Flight" mode.
Step 6: Select verification through SMS and then type down your working e-mail address.
Step 7: Tap on "Submit" but then quickly press the "Cancel" button. You should not stall on this step because your speed plays pivotal role.
Step 8: Install SMS spoofing application to your phone.
Step 9: Go to the Outbox after installation is completed.
Step 10: Copy text message that you find in the Outbox.
Step 11: Send the copied message to a fake number. The verification process will be completed.
Step 12: Your account is verified and can be used immediately.
Perhaps the third method is the lengthiest method among all. You have to go back and forth between your WhatsApp application and the texting application. You also need to move fast in some steps since it will determine whether your attempt is successful.
Nonetheless, this is a foolproof way if you want install the messaging service application without having to link your phone number to it.
---
What You Need to Prepare on Steps to Use WhatsApp without Phone Number
There are some preparation steps that you should do before you go through steps in how to use WhatsApps without phone number. You need to install WhatsApp application to your device. It depends on the type of OS that works in your device.
Whatsapp Verification Code Email
Android and iOS users can find the officially released application in their respective online application store. Once you have downloaded the application, you need to install it to your device.
If you already have a WhatsApp account installed in your phone, you should check whether the account is already verified. Verified account usually has phone number attached to it. If you want to erase that number from the system, you should remove that phone number from your WhatsApp account.
Whatsapp Verification Code Bypass
To do that, you have to uninstall the messaging application from your device. Once everything has been removed, you can re-install your application back into the device. Only then, the steps can finally be conducted.
There are many benefits that WhatsApp offer to you that make such effort worthwhile. You can easily send videos and pictures through this messaging service free of charge. Document files and any other type of files can be sent through this platform too.
Whatsapp Verification Code Generator
It makes your working and studying a lot easier. You are also allowed to send your live location to other people by utilizing this app. This app is also equipped with social media features such as status. You can announce your feelings, experience, and joy with other people within your contact list.
How To Activate Whatsapp Without Verification Code
The security system in WhatsApp is also quiet advanced too. It is because the platform is armed with special type of encryption which hides information from the rest of the world.
If you want to use your WhatsApp strictly for non-personal purposes, you may not want to have many people knowing your number. That will create disturbance in the future.